Bininj Ikon in permanent NT collection
Ray Mudjandi's stunning Bininj Ikon artworks were first exhibited in 2016 at Outstation Gallery in Darwin when Ray was 16 years old.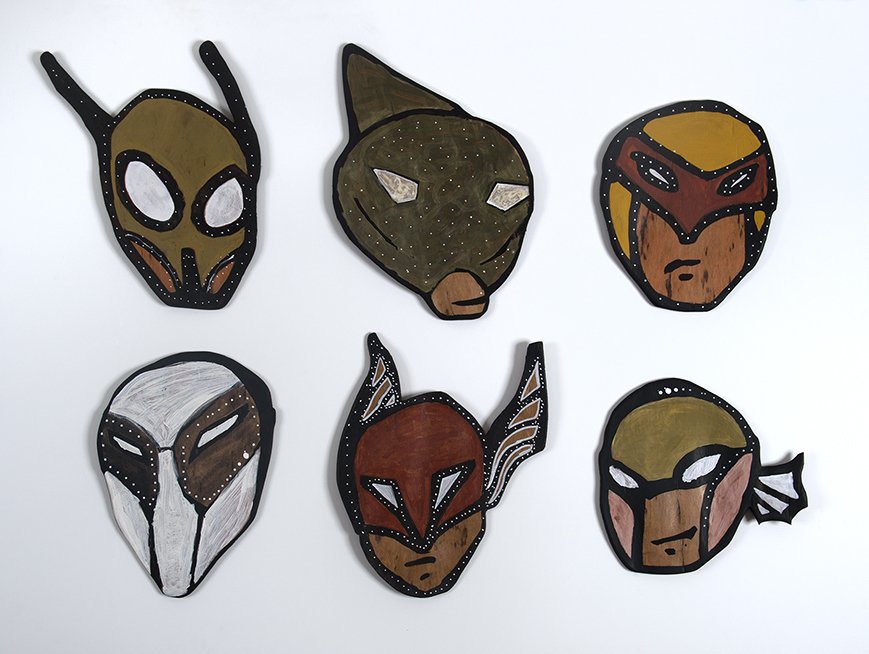 The collection depicts six Bininj (Aboriginal) super heroes of Ray's creation: (top row L-R) Dragonfly Man, Lizard Man, T-Buster, (bottom row L-R) Medicine Man, Star Man and Fish Man.
Ray painted the six masks on bark using natural pigments creating artworks that express his Bininj culture and identity as well as his love of pop culture, contemporary film, comics and super heroes.
Outstation Gallery director Matt Ward saw the significance of these items and purchased the collection in its entirity to ensure the masks remain together. Matt has since generously donated the suite of works to the Museum and Art Gallery of the Northern Territory (MAGNT) to be included in the permanent collection.

Bininj Ikon is currently on display at MAGNT as part of the 'Momentum' Exhibition displaying recently acquired works for the Gallery's permanent collection.